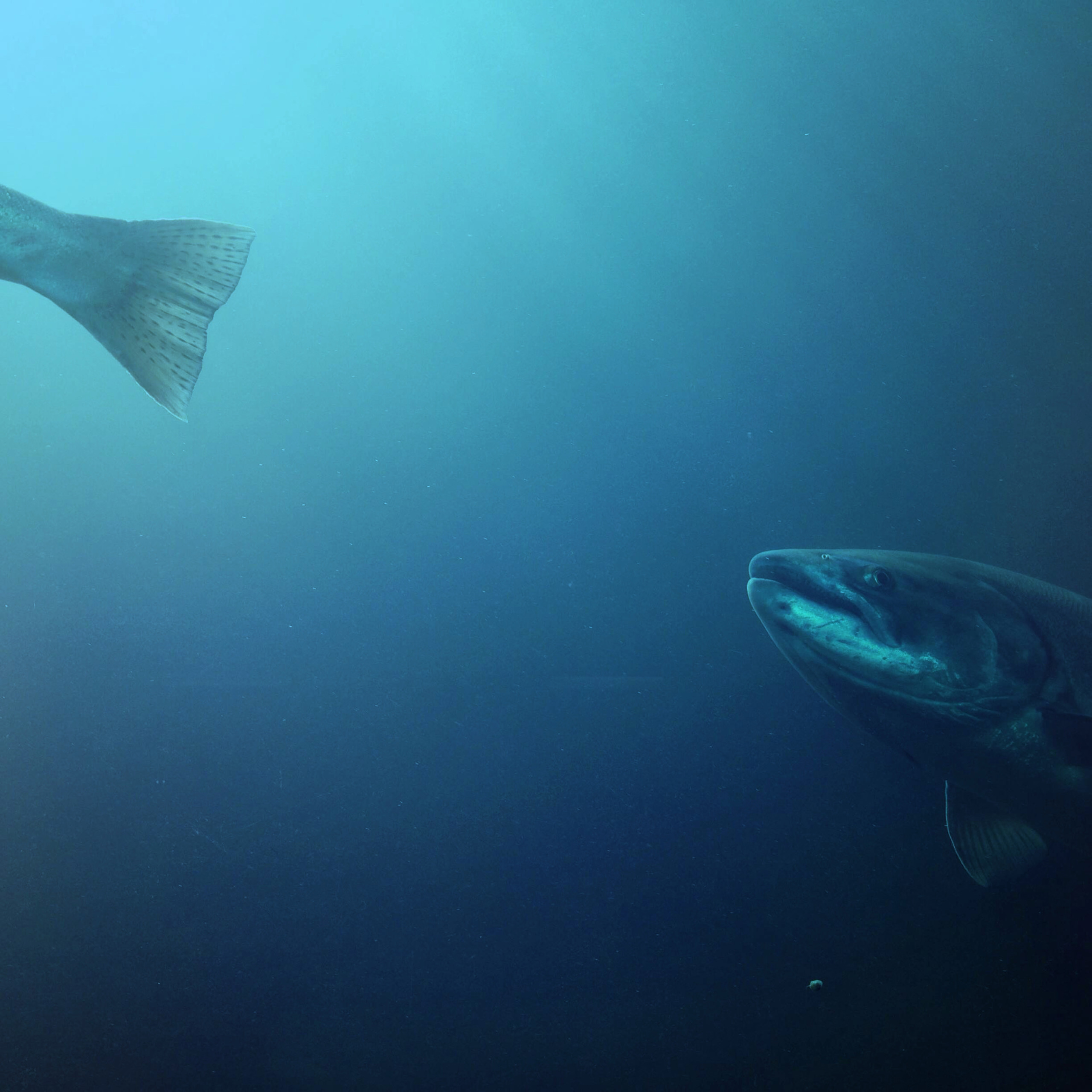 First provider of live Atlantic Salmon to the Chinese market
The Nordic Aqua facility at Gaotang Island is designed to optimize fish welfare and production effieciency.
With AKVA group's RAS systems it is possible to maintain a perfect environment for salmon with superior water quality. With the concept Zero Water Change added to the traditional RAS components, the facility is using only 10% of the normal water usage for RAS systems.
Sea Water
Nordic Aqua Partners will source the water from the ocean right next to the facility in the Gaotang Sound. After several years of monitoring, the company is confident that the raw water is of superior quality for salmon farming.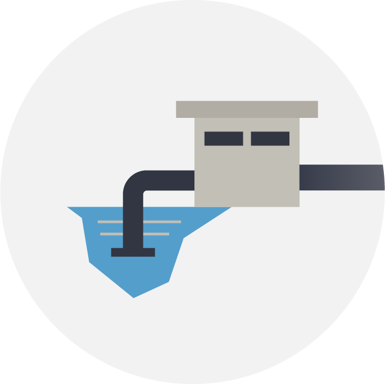 Filtration of Raw Water
Before entering the fish farm, the raw water will be thoroughly filtered with sand filters and cartridge filter down to only 5 microns.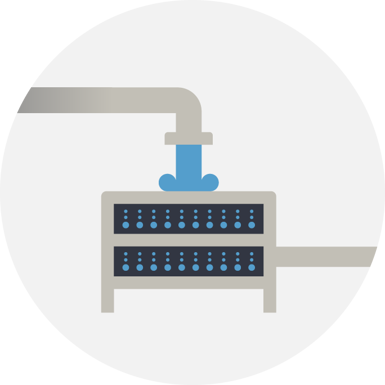 UV/Ozone Filtration
After particle filtration the water will be sterilized with UV/ozone for preventing diseases and parasites to enter the fish farm.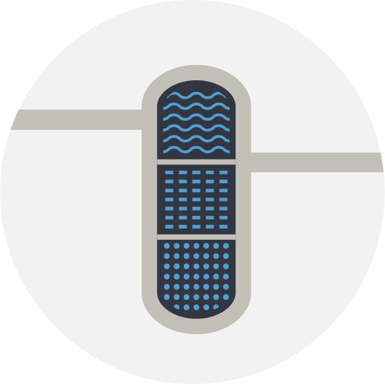 From Seawater to Freshwater
With reverse osmosis membrane filters, freshwater will be produced from seawater. The fish farm can thereby be operated with optimal combination of prestine fresh- and seawater.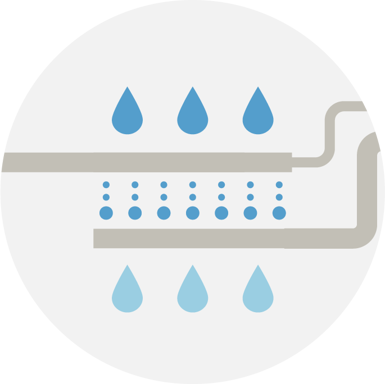 RAS Technology
Mechanical- and Biofilters
Following intense cleaning processes described above, the supply water enters the fish tanks and RAS system. From the fish tanks, the first cleaning step is well dimensioned mechanical filters to remove particles.  Following particle filtratiion water is further cleaned in fixed bed biofilters to remove ammonia and micro particles.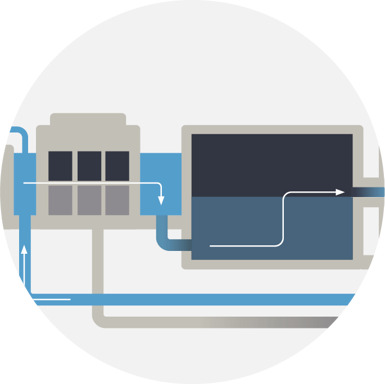 RAS Technology
CO2 stripping and Ozonation
Following biofiltration the recycled water is lead through degasser stripping out the CO2 produced by the fish. Finally ozone will be dosed at low levels to make the water shining bright.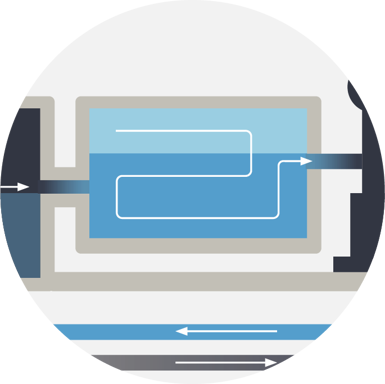 RAS Technology
Oxygenation
Following the cleaning of water, the water is pumped through oxygen cones and channeled to the fishtanks with ideal water quality for the fish.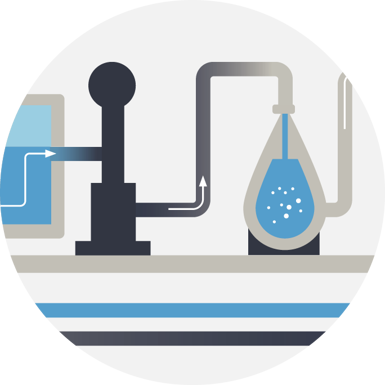 RAS Technology
Fish tank
The RAS systems are designed to create the best possible conditions for a healthy salmon in our fish tanks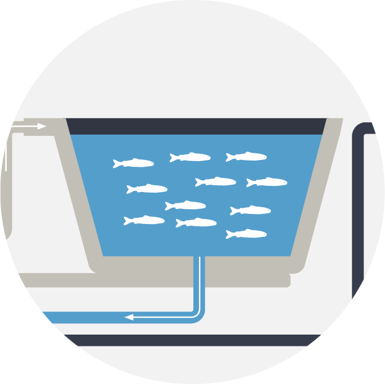 Cleaning outlet used as fertilizers
At the outlet of the fish farm and before the water leaves the RAS systems, it is cleaned to very high standards, and the discharged particles are excellent fertilizers for neighbouring agriculture.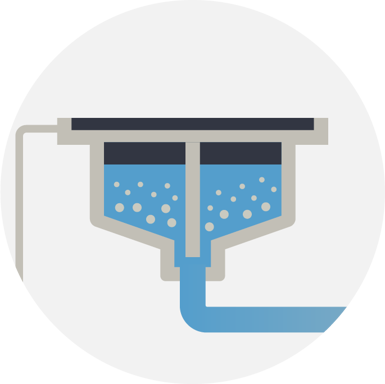 Clean water back to the sea
At the end of the process, clean water is returned to the sea.