Nordic Aqua Partners – First inlay of eggs completed, entering production phase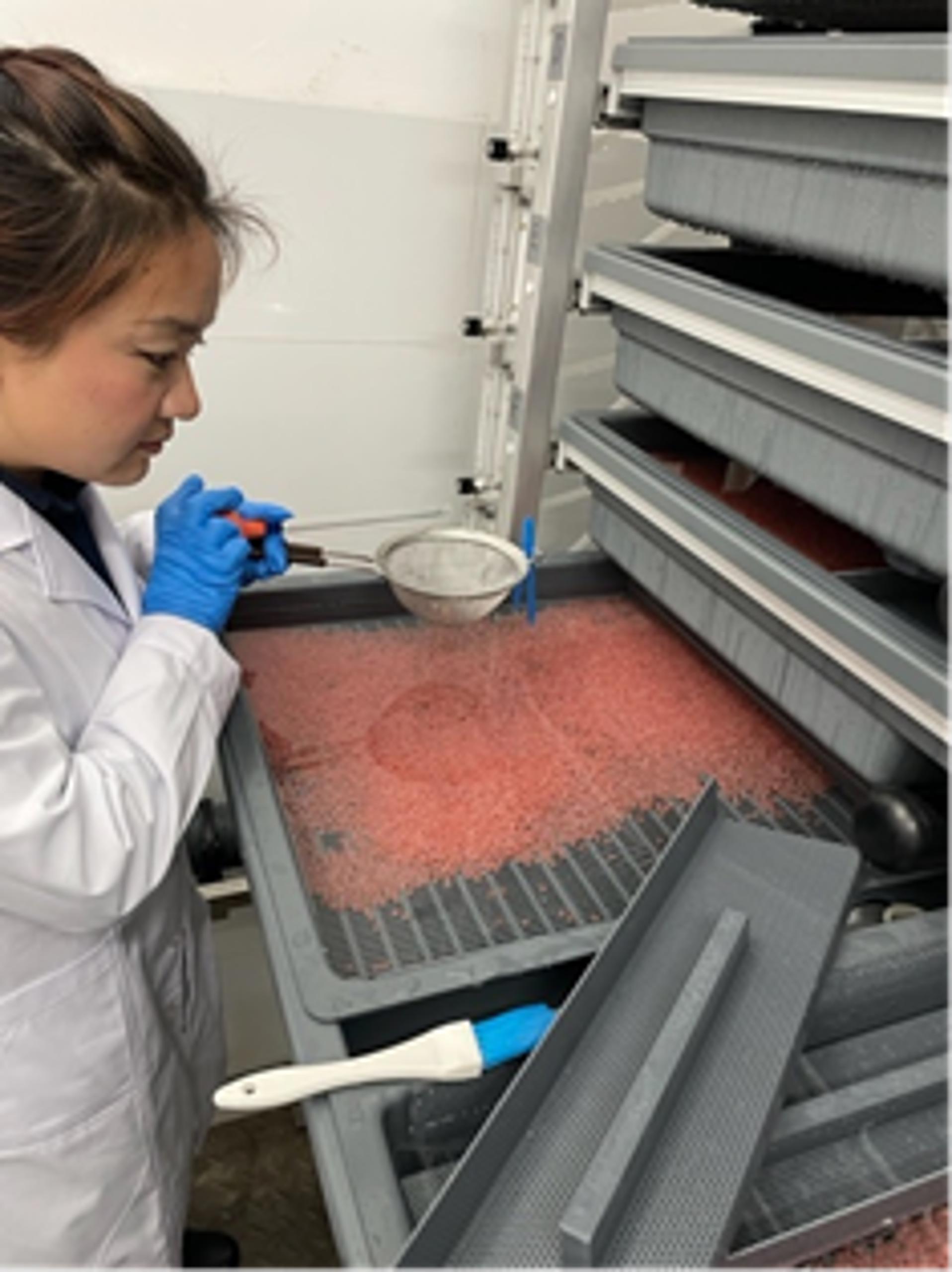 Nordic Aqua Partners A/S, a salmon farming company with its land-based operations in China, is pleased to announce that the company on March 9th, 2022, successfully completed first inlay of eggs to the hatchery at their wholly owned subsidiary Nordic Aqua Ningbo Co. Ltd. With this, the company now enters into the next phase, moving from project phase to early phase productions.
This inlay of 350,000 eggs is the first of a total of four inlays scheduled for this year and expected to generate 4,000 tons (HOG) salmon, with first harvest planned for in Q1, 2024. The eggs used in the hatchery are quality eggs produced by Benchmark Genetics Iceland and have been imported in accordance with the import license and quotas granted to the company by local authorities.
Commenting on the development, Chairman Ragnar Joensen, said:
"This is an important milestone for the company and brings us one step closer to becoming the first local producer of truly sustainable and fresh salmon to the Chinese market. As we are now entering the production phase, our senior RAS team is in the process of strengthening our competence and capacity by recruiting and training additional local farming operators. At the same time, we maintain focused on continuing the construction of production facilities and installation of the RAS equipment supplied by AKVA group AS, on time and on budget".
The hatchery was completed in February 2022, and installation of further RAS technology is going according to plan. The next stage of the production cycle is the hatching of the eggs. When they become fry, they will be transferred to the start-feeding tanks, scheduled for May/June, when also the second inlay of eggs are scheduled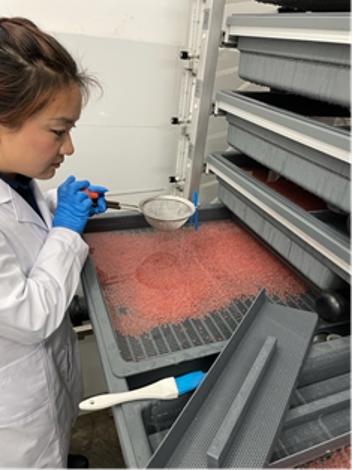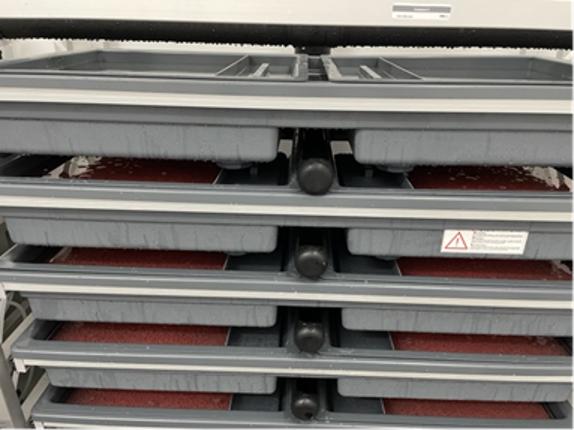 Farming assistant Xiaoxiao Chen is nursing the eggs in the hatchery
350,000 eggs were received from Benchmark Genetics, Iceland, and placed direct into our modern hatchery the very same day they arrived in Shanghai.
For further information please contact:
Hjalti Hvítklett, CFO Nordic Aqua Partners
hjalti@nordicaquapartners.com
+298 221222