New milestone for Nordic Aqua Partners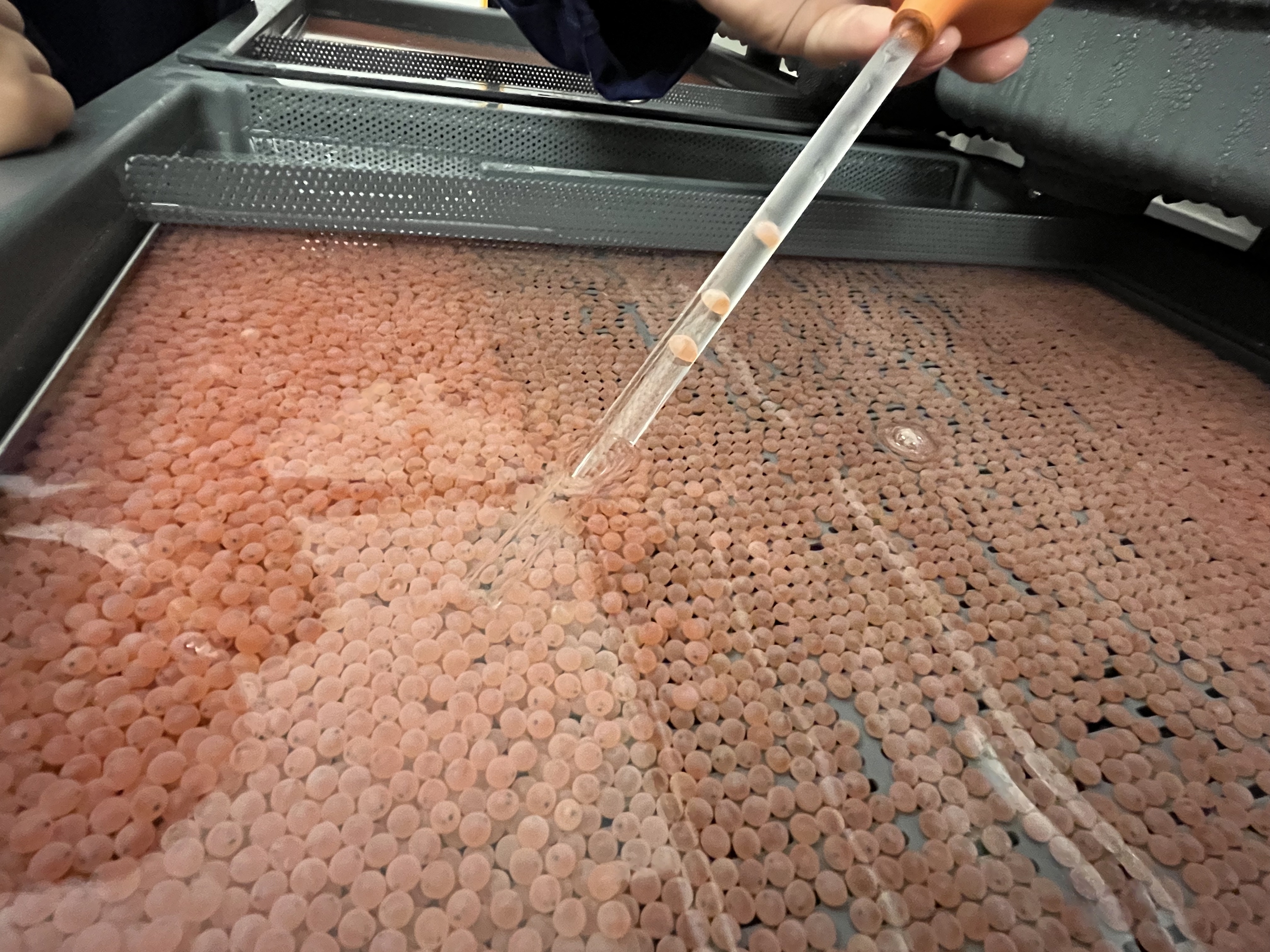 Friday, September 9th marked a new milestone for Nordic Aqua (Ningbo) as Batch no 3 of Atlantic salmon eggs delivered from Benchmark Genetics were successfully placed in our hatchery. The actual hatching is scheduled to start in a couple of weeks as per plan.

Batch 2 was successfully moved from Hatchery to RAS 01 medio August, and the growth and appetite in the start feeding phase are good, reaching an average of 0,35 grams already. They will be moved to RAS 02 in the beginning of November.

Batch 1, which was inlaid on March 9th, were moved into RAS 02 late July, and have now reach an average weight of 7,5 grams. They are all in good health, and both growth and mortality rates are better than planned for. They will be moved to RAS 03 in late October.

Batch 4 is scheduled to arrive and placed in the Hatchery by end of December.

The Small Building with hatchery, RAS 01/02/03, service facilities, technical rooms, administration and accommodation for staff on duty will be completed and handed over in September.
Construction progress of Large Building and RAS 04/05/06 is progressing as per budget and plan.

We do therefore continue to be on budget and plan to harvest the first locally farmed Atlantic salmon to the Chinese market in Q1-2024.