Hatchery Facility Roof Sealing Ceremony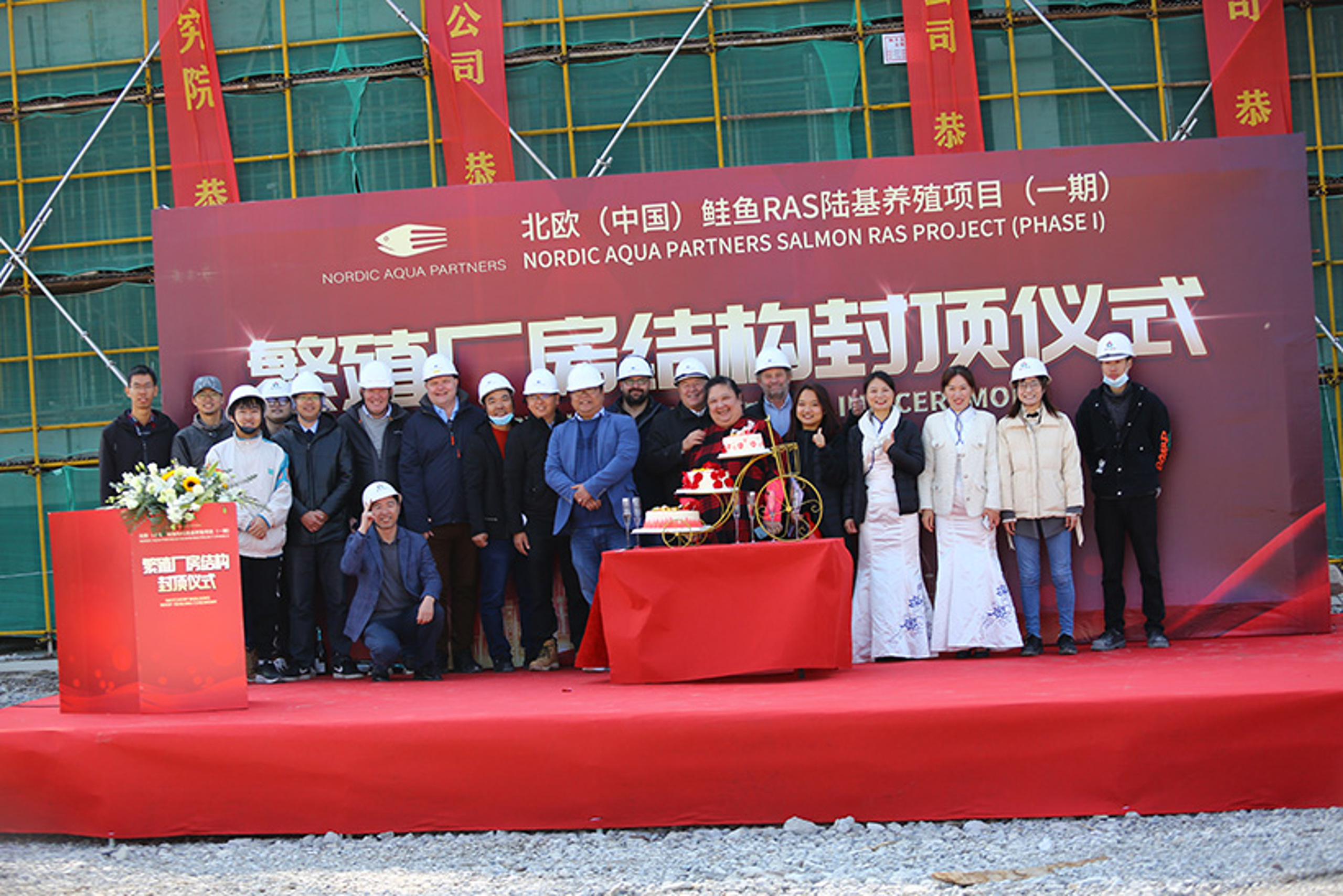 November 8th, 2022, marked a very special day for Nordic Aqua Partner A/S, as we were able to celebrate the Roof Sealing of the hatchery and RAS 01 of our RAS based salmon farm in Ningbo, China. The special event was celebrated with representatives from local government, contractors, partners and colleagues.
We are now on schedule for the first inlay of eggs by February 2022, with scheduled harvest of the first fully grown salmon late 2023. We are now entering a period with lots of activities running in parallel, as we will start the installation work for the hatchery and RAS 01 this month, with AKVA experts and supervisors already on site. In parallel we are in the process of completing the construction of the facility for RAS 02 and 03, [same facility as for Hatchery and RAS 01], and the construction of the grow out facility [RAS 04/05/06/07/08] will start early next year.
Everything is developing as per the overall project plan, which will conclude with an annual 4,000 tons capacity [HOG] by end 2023. As reported earlier, we do have a long-term lease on current land parcel with a capacity to reach an annual capacity of 20,000 tons [HOG], and we are preparing for such capacity increase to be ready when the scheduled for such expansion is confirmed.